Pollinating insects are endangered globally, with a particularly steep decline over the last 40 years. An extensive 3-year study from Lund University in Sweden has found that organic farming methods can contribute to halting the pollinator decline. This beneficial effect is due to both the absence of insecticides and a higher provision of flower resources.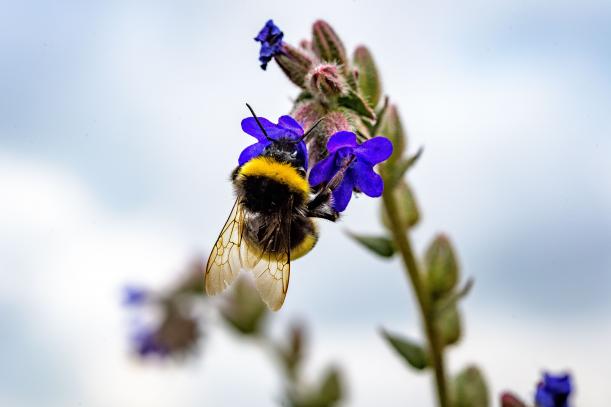 Photo: Kennet Ruona
Organic farming is known to promote pollinator diversity in crop fields. However, it has also been suggested that organic fields might simply attract pollinators from other habitats in the landscape, and therefore not sustain their populations in the long run.
The 3-year field experiment, conducted by researchers from the Centre for Environmental and Climate Research at Lund University, found that the number of bumblebee species in organic farms was higher and more stable over time and space than in conventional farms.