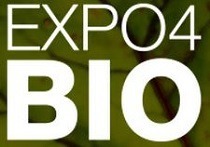 The demand for organic products keeps growing and has proven to be particularly crisis resistant. Since 2009, the Belgian organic market has increased by an average of 10%, above the European average is 7.5%.
This trade show is run by and for the Belgian organic sector and intends to  support the organic sector and stimulate further growth. Expo4Bio is the perfect place to get into contact with Belgian and international companies.
In addition to a high-quality range of exhibitors, we will provide opportunities to network and exchange knowledge. In conversation with the sector and research centres, BioForum and Biowallonie will select topical issues and come up with a balanced seminar programme, featuring national and international speakers.