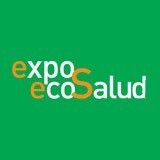 Expo Eco Salud, Exhibition of Health and Quality of Life, is the meeting point for all those interested in the natural and sustainable health care. Professionals and consumers come to Expo Eco Salud to find out the latest advances and news that the suppliers of products and services offer.
Expo Eco Salud is dedicated to food supplements, products intended for particular nutritional uses,ecological nutrition, natural cosmetics, natural therapies and to all the products and services involved in health care.
Expo Eco Salud wants to play an active role in the dissemination of these sectors in the society and the promotion of healthy and sustainable lifestyles. At the same time, Expo Eco Salud wants to be a meeting point between professionals to facilitate the promotion and economic revitalization of the sector.
Exhibitors 500, Visitors 30.000