IDEP, a non-profit non-government organisation in Indonesia, maintains a host of produced small documents on permaculture from free training guides and tools to teach the very basic of permaculture principles to students. Best of all, they offer their materials free of charge to the wider community in English and Indonesian languages.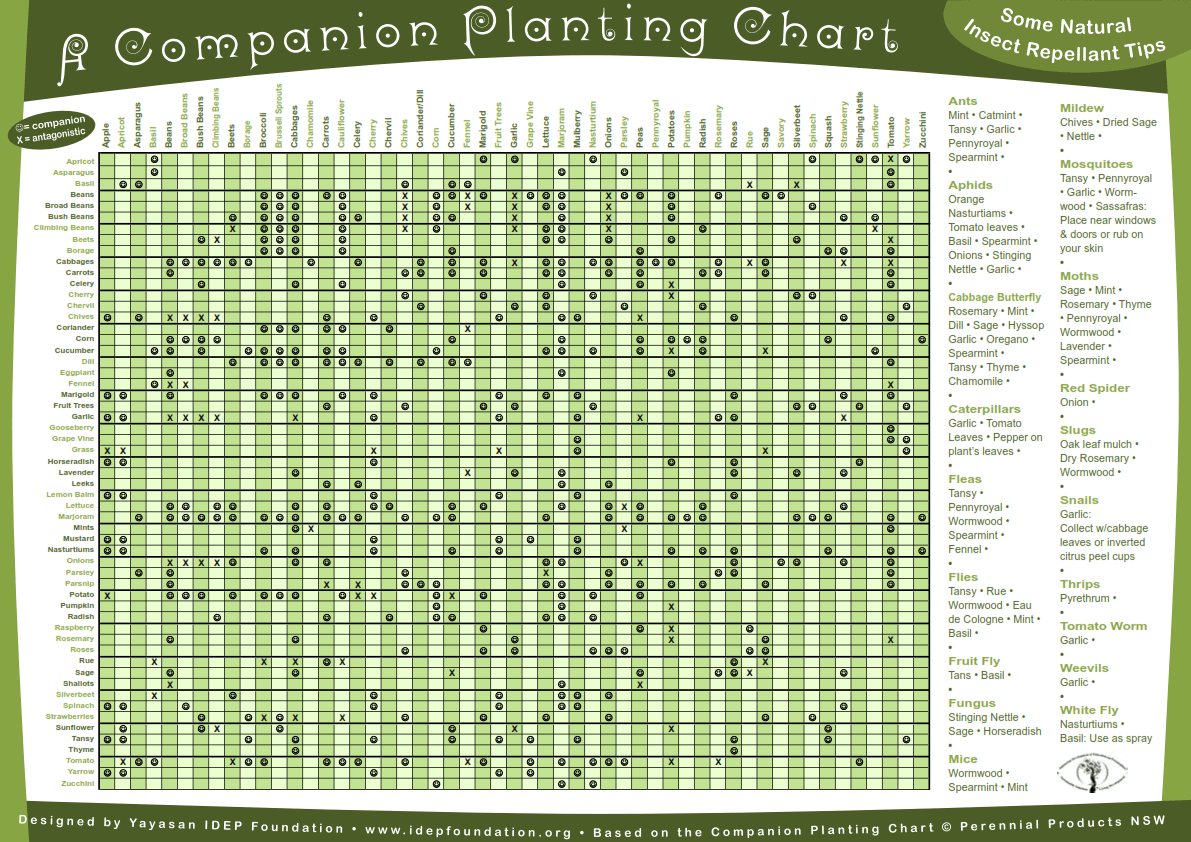 This Companion Planting Chart is just fantastic. It communicates so much, so easily and is a tool of great benefit to many.
Anyone who needs help getting started can find in Companion Planting Chart the lists of plant resources to get them started on the right footing in their move to a more sustainable way of living.