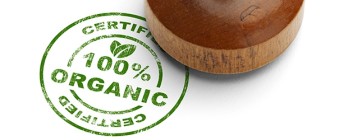 The EU executive added 39 products to the list, for different purposes such as basic substances (like vinegar) to be used as plant production products, selenised yeast as a feed additive, wood fibre as a processing aid and gellan gum as a food additive.

The move – which updates the annexes of Commission Regulation (EC) No 889/2008 on organic production and labelling of organic products – comes after recommendations of the Expert Group on Organic Production (EGTOP) were put to the EU executive on April 6.

The new regulation also simplifies rules for approving substances to be used in organic production, as well as current legislation in organic aquaculture (use of juveniles), on seaweed production (spiruline's production rules) and in organic wine (use of certain oenological practices).
Read full article: Commission updates list of substances allowed in organic agriculture – News, analysis and expert comment on the CAP, agriculture, agribusiness, farm trade and the food industry worldwide