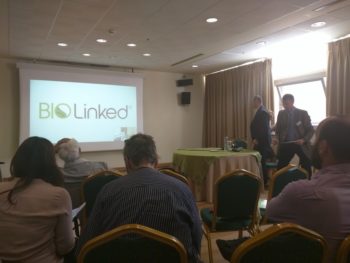 IFOAM AgriBioMediterraneo (ABM) hosted a workshop entitled "Organic 3.0: an innovative and holistic approach offering new challenges and opportunities for the Mediterranean and the World". Workshop was held in Athens, Greece on 19. October 2017. and aim of it was to present Organic 3.0 and its meaning for the Mediterranean countries and the World. BioLinked was invited to participate among other respective speakers from organic world.
Opening word was give to Thomas Cierpka (Deputy Director, IFOAM ORGANICS INTERNATIONAL) who talked about the vision and the implementation of the Organic 3.0 worldwide.  Eduardo Cuoco (Director, IFOAM EU GROUP) provided more detailed analysis on the meaning and the importance of the Movement in an European level while Charikleia Minotou ( Former President, IFOAM ABM) breaked down challenges, opportunities and importance of the Organic 3.0 for Mediterranean region.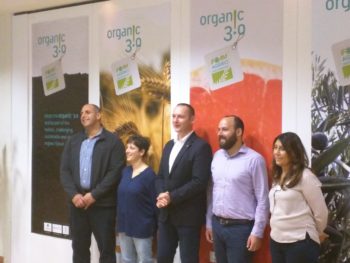 Many other speakers were involved talking about the third phase of the organic movement in different countries: Karen Hoberg (Spain), Drazen Lusic (Croatia), Onn Chen (Israel), Antonio Compagnoni (Italy), Xhevaire Dulja (Albania), and Konstantinos Dimitriadis (Greece).
The stage was then given to guest speakers invited by IFAOM ABM. Speakers presented their unique and/or innovative organic ideas and practices. Among them was Vlatko Markic (CEO, BioLinked) who talked about opportunities our organic food marketplace offers to producers, suppliers and wholesale buyers of organic food.