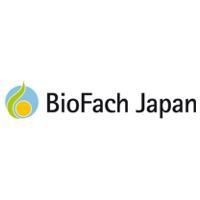 BIOFACH JAPAN, the oldest daughter of the World Organic Trade Fair BIOFACH in Nuremberg, has taken place in Tokyo since 2001. It is the only exhibition in Japan for this sector.
BIOFACH JAPAN as part of the ORGANIC EXPO is based on the proven and renowned trade show concept BIOFACH, which means that exhibitors can only exhibit with products fulfilling the unique and strict admission criteria.
This leads to transparency and confidence for both exhibitors and visitors.
ORGANIC EXPO together with BIOFACH JAPAN presents a unique show for trade visitors from the wholesale and retail trade, import, catering and manufacturing from the organic industry.
Exhibitors 190 Visitors 15.000