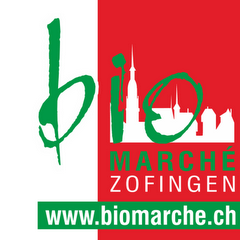 The year around 40,000 visitors opened at the Bio Marché a world of enjoyment and joie de vivre. At the heart of Switzerland's largest organic trade fair with around 200 exhibitors from home and abroad. The offer ranges from basic foodstuffs over comestible specialties, cosmetics and textiles to furniture and building materials – (almost) no desire on the Bio Marché remains open.
Festival feeling including with delicious temptations, street musicians and jugglers ensure exuberant festival atmosphere. The lovingly furnished petting zoo and built in the old town Bio -Garden are oases of relaxation, and of course there's also special offers for the youngest visitors. – Incredibly much there's so the Bio Marché enjoy and explore – nota bene with free admission!
Whether as a visitor, exhibitor or media representative – on this site you will learn everything worth knowing about the finest organic festival in Switzerland.