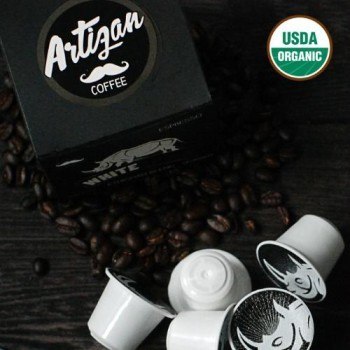 Artizan Coffee Company, a Miami-based Specialty Coffee Roaster, has received full USDA Organic Certification status for its line of  Nespresso
Compatible Coffee Capsules. Announcement means that Artizan Coffee is the FIRST and ONLY producer of  USDA Organic Coffee capsules compatible with Nespresso machines.
"The benefits of organic coffee are significant. A USDA organic certified coffee capsule for the Nespresso market is long overdue and we are proud to be the first to offer it." said Julio Abril, co-founder of Artizan Coffee.